Click to register now for the 2022 Women's Retreat! WDon't miss this wonderful opportunity to be encouraged and refreshed while we focus on God's word by the beautiful views from our hotel in La Jolla, CA. Carlynn Fabarez & Stephanie Schwartz will be teaching on how we can overcome anxiety.
Compass Women offers many exciting opportunities for women of all ages to join us as we learn to trust in God and his word.
Check out the links below, and get involved with us today.
February 25
-
February 27
Women's Bible Study Teachings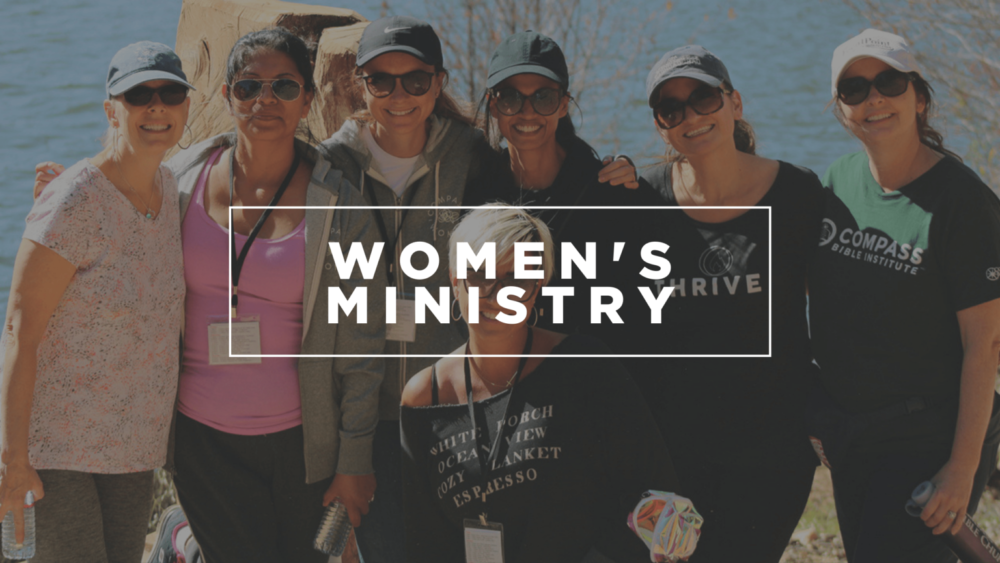 From Series: "Judges: Sin, Salvation, and Strange Stuff (2014-2015)"
Take the plunge with us this year into the ancient and shocking world recorded in the Old Testament book of Judges. We will learn much from the people of Israel as we watch them become more and more like those around them due to their disinterest in God's word, coupled with their longing to be "in" with their non-believing neighbors. We will realize that like ancient Israel, we women are easily swayed by the influence of the world and frequently want to "fit in" too. The cycles of sin, crying out to God, and deliverance in Judges demonstrate clearly that allowing compromise will lead to spiritual failure, regret, and the discipline of God. On the other hand, God's compassion, patience, faithfulness, rule, and justice are also evident as we observe the way he deals with his people. Judges tells the stories of some pretty amazing characters such as Gideon, Samson, Deborah, and a few less familiar ones you will never forget.
More Messages from Stacy Richards...
2021-22 Women's Bible Study
Join our 2021-2022 study through Exodus! WBS meets Tuesdays (9:30am & 6:30pm) and Wednesdays (9:30am).